Down a dirt road in rural Oregon sits a nondescript building.  The building, next to a home on a property alongside  a creek, has just undergone a renovation to double its size.  Outside, a pile of remodeling debris waits to be picked up from the property.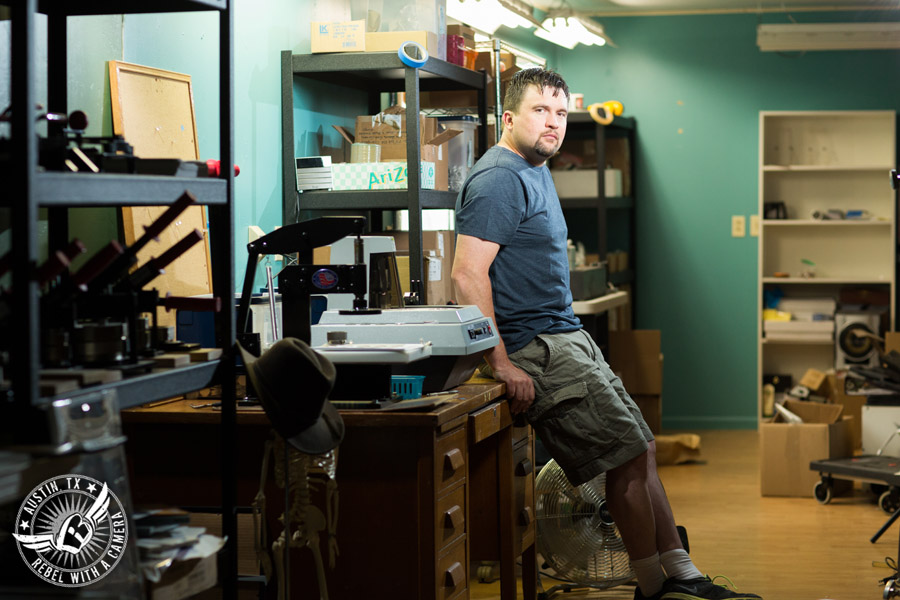 Inside is filled with a maddening array of tables and shelves covered in the innovations of a creative mind.  Pins are everywhere.  Boxes of pins.  Lots of boxes of pins.  The type of pin that you pin on your shirt or hat when you want to show your support your favorite political candidate but instead of Obama or Reagan plastered over the surface of the pin, one of 2000+ drawings of creative interpretations of pop culture icons cover the pins.  Doctor Who as a teenager with anime eyes.  The angel, Cas from Supernatural drawn to be adorably cute.  Sarcasm, cuteness and parody all rolled into one tiny pin package.
This is  studio of artist, Jeff Egli whose name may not be known throughout the world yet but if he has any say in it someone in every city on earth will soon be wearing one of his pins.  His brightly hued studio buried in tall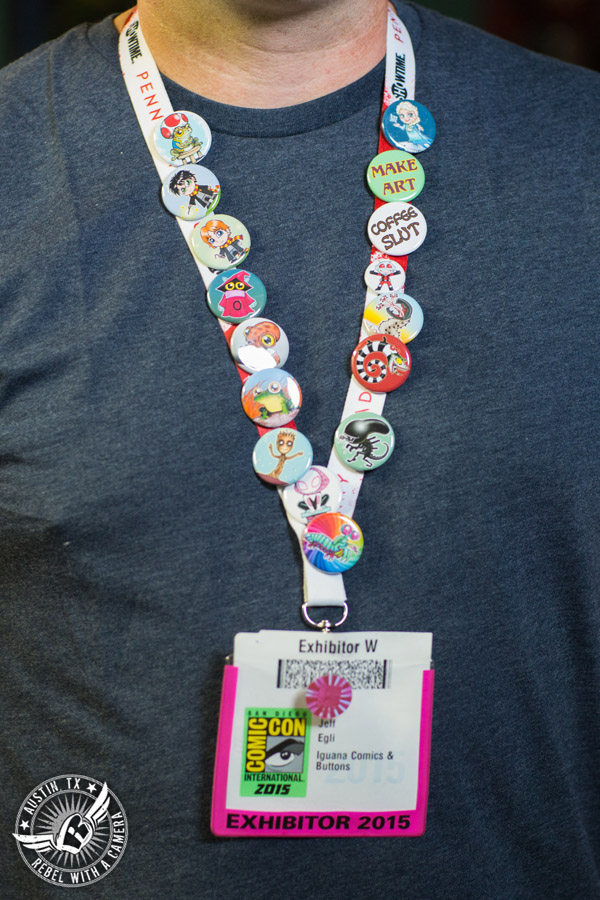 fir trees surrounded by forest covered mountains is filled with sketches and prints of vibrant color along with a few toys and figurines showing his affinity for comic book art that he has loved since childhood. Along the wall of his studio are a group of small machines.  Pin producing machines.  Shelves are lined with dies to cut the art before it is made into the pin.  His newest purchase, a $10,000 pin making machine, sits on a less cluttered table in a place of honor as it will increase his yield of pins eight fold.  He keeps all of his production in house from sketching to inking to printing to making the actual pins.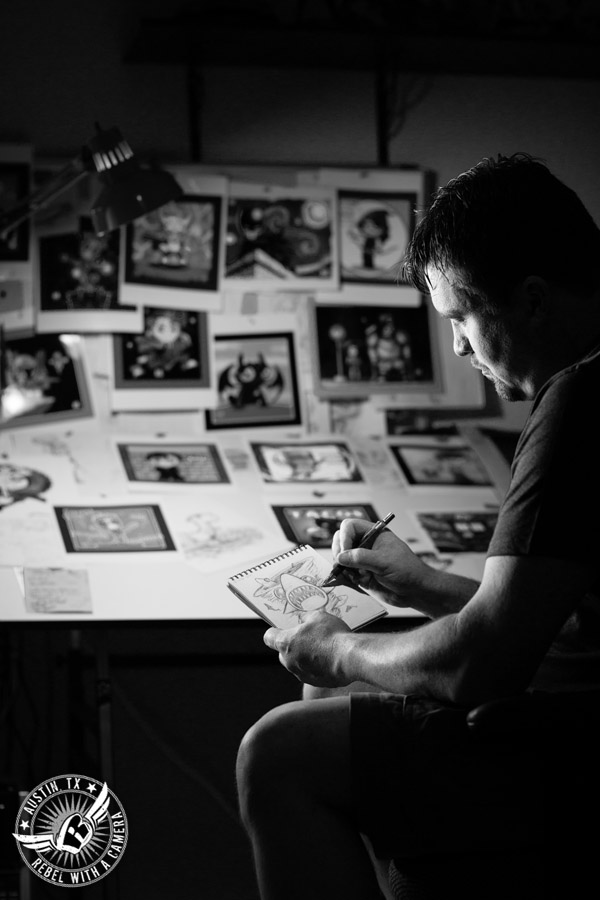 His target market:  Comic book conventions.  He explained that in the last few years the focus of comic book conventions such as the San Diego Comicon or Wizard World have included pop culture icons as guests to bring in a larger audience.  Instead of a few
people who are interested in meeting a comic book artist that most of the population has never heard of the conventions are booking celebrities from cinema or TV shows to aging rock stars to headline the convention and bring in people who are hopeful that they can just catch a glimpse of their favorite idol.  
Jeff's model at a convention is simple:  He imagines that there is one road to the headlining idol at the convention and he sets up shop in a booth selling his pins on it as the convention goers trudge slowly by on their way to shoot a picture with Bruce Campbell or meet Chewbacca.  He figures that no one wants to leave without a souvenir and what better to grab as you walk by than a handful of colorful, unique pins that can't be found anywhere else?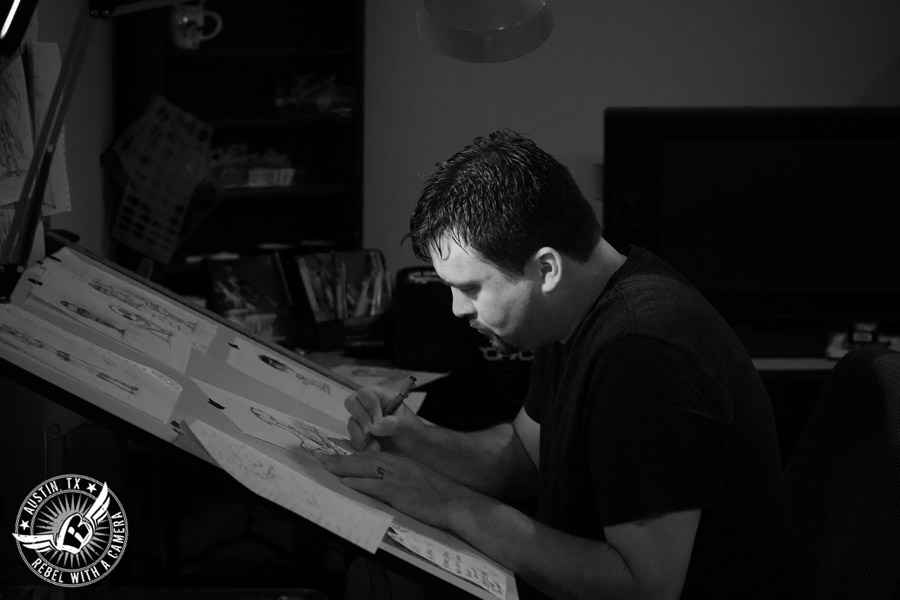 This week Jeff has stopped production of his pins as he and his wife Sunda prepare to fly to Chicago for a Wizard World Convention.  This is the first convention that they have flown to as every other convention they have been a vendor at has been within driving distance of his southern Oregon home.  Their booth and boxes of thousands of pins are already at the Donald E Stephens Convention Center in Chicago awaiting them on a pallet that they shipped using Wizard Worlds' own shipping company.
When asked what's next for the king of pins, Jeff states, "There is a Wizard World convention in China next year."  But quickly adds, "I don't know if we are ready for that yet."


Jeff Egli's art can be found on Facebook or his website if you'd like to further explore his world.

Comments
comments